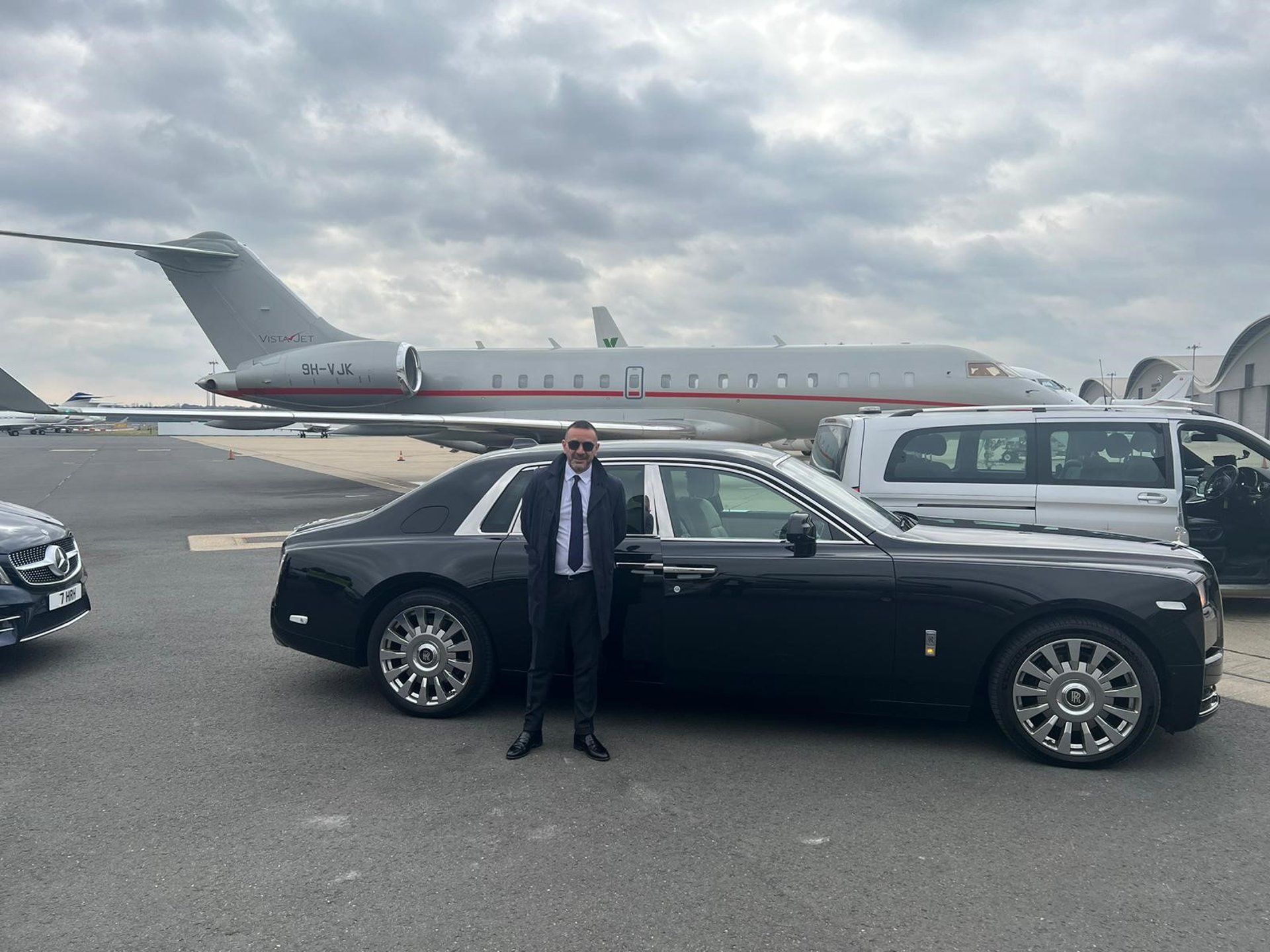 ROLLS ROYCE HIRE LONDON | CHAUFFEUR DRIVEN
Log in to your account to make or modify a reservation, access your profile, see your previous trips and obtain receipts
Quick Book a reservation as a guest without creating an account
Online Personal Account Application, automatically enrol in our rewards program
First Class Chauffeur

Free 60 minute airport parking

15 minute complimentary wait

Includes meet and greet

Free cancellation with in 24 hours

Available in black and silver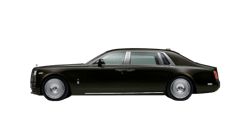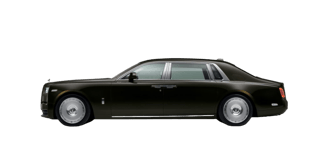 Minimum 5 Hours
Full Day (8 Hours)
Outside London
LHR
LGW
STN
Additional Hours
Additional Hours Outside London
£1000 GBP
£1600 GBP
£2000 GBP
£520 GBP
£675 GBP
£725 GBP
£200 GBP
£250 GBP
Download our Progressive Web Application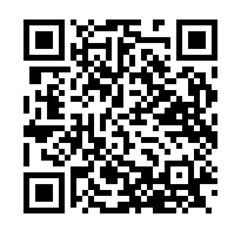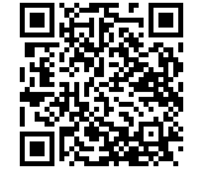 ROLLS ROYCE PHANTOM 8 TO HIRE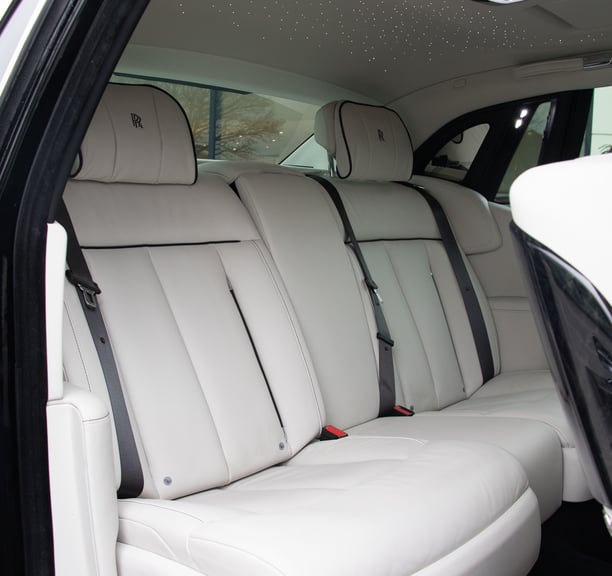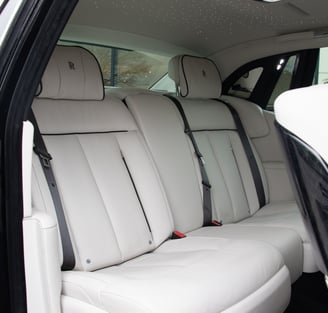 Welcome to our page dedicated to the Rolls Royce Phantom 8 for hire. If you're looking for an unforgettable and luxurious travel experience, our Rolls Royce Phantom 8 is the perfect choice. With its iconic design, cutting-edge technology, and unmatched comfort, it's the epitome of luxury transportation.
The Rolls Royce Phantom 8 is the latest addition to the Rolls Royce lineup, and it's truly a work of art. It boasts an all-new 6.75-liter V12 engine that delivers a smooth and quiet ride, and the new, lighter platform ensures maximum comfort and safety.
The Phantom's sleek design and handcrafted details, such as the iconic Spirit of Ecstasy hood ornament, make it a true masterpiece of engineering.
Our Rolls Royce Phantom 8 for hire is perfect for any occasion, whether it's a wedding, corporate event, or special occasion. You'll travel in style and comfort, with spacious interiors and comfortable seats that ensure a smooth ride. The advanced technology, such as the sound system and climate control, allows you to tailor your experience to your preferences.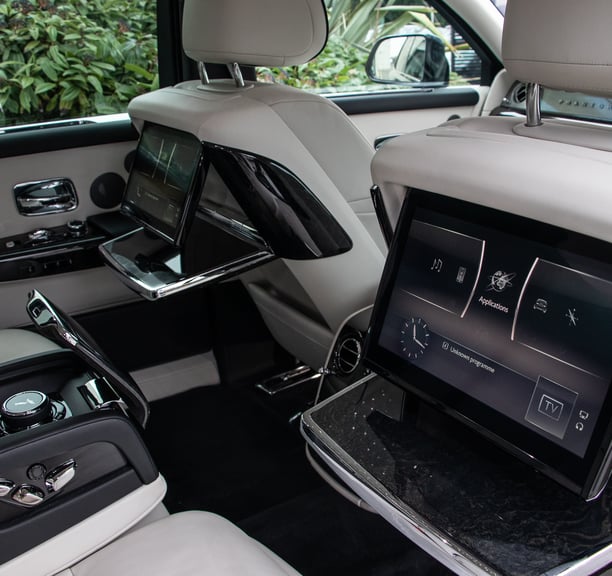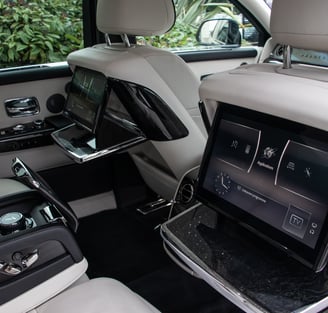 At Smart City Prestige, we're committed to providing exceptional service. Our experienced chauffeurs are knowledgeable about the best routes and traffic patterns in London, ensuring that you arrive at your destination on time and without stress. We're dedicated to providing a personalized and tailored service that meets your unique requirements, ensuring that your travel experience is unforgettable.
In conclusion, our Rolls Royce Phantom 8 for hire is the ultimate in luxury transportation. Its advanced technology, iconic design, and unparalleled comfort make it the perfect choice for any occasion.
Contact us today to learn more about our services and experience the Rolls Royce Phantom 8 for yourself.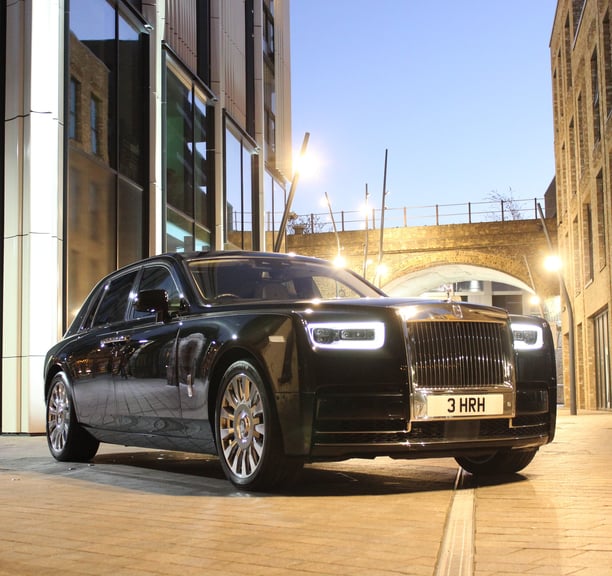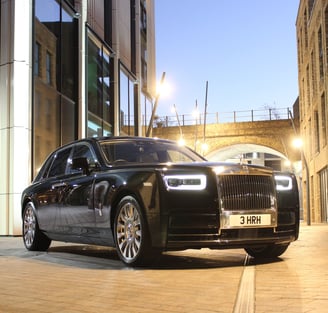 Smart City Prestige offers the finest Rolls-Royce hire experience for those seeking unparalleled elegance and sophistication. Our immaculate fleet of Rolls-Royce vehicles is available for all occasions, ensuring a memorable and luxurious journey every time.
Choose from our exquisite range of Rolls-Royce models, including the iconic Phantom and the sleek Ghost, to elevate your travel experience. Our professional chauffeurs are dedicated to providing exceptional service, ensuring your Rolls-Royce hire experience is nothing short of perfection.
Book your Rolls-Royce hire with Smart City Prestige today and indulge in the ultimate luxury travel experience that only a Rolls-Royce can provide.
ROLLS-ROYCE PHANTOM HIRE SPECIFICATION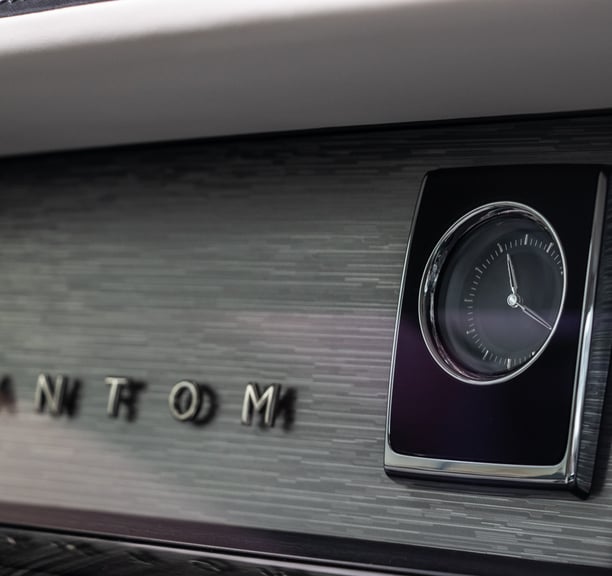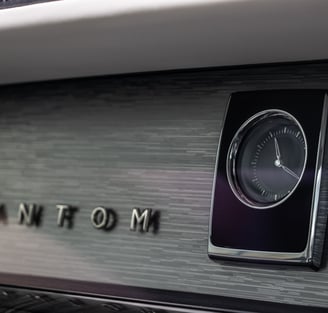 The interior of the Rolls Royce Phantom 8 is simply breath taking, with an emphasis on luxury, comfort and state-of-the-art technology. Here are some of the key features of the Phantom 8's interior:
Spacious and Comfortable Seating: The Phantom 8 can comfortably seat up to four passengers with ample headroom and legroom, making every ride a pleasurable experience.

Premium Materials: The interior of the Phantom 8 is upholstered with the finest leather and handcrafted wood trim, with chrome accents that create an ambiance of luxury and sophistication.

Advanced Technology: Equipped with the latest technology, the Phantom 8 boasts of a state-of-the-art sound system, climate control and navigation system, all designed to enhance your travel experience.

Panoramic Sunroof: The Phantom 8's panoramic sunroof provides an unobstructed view of the sky, allowing you to enjoy the natural light and breathtaking views.

Rear-Seat Entertainment System: Rolls Royce Phantom 8 features an entertainment system for rear passengers that includes two high-resolution screens, a Blu-ray player and wireless headphones, making every ride a delightful experience.

Massage Seats: The front and rear seats of the Phantom 8 are equipped with massage functions, designed to provide you with the ultimate level of comfort and relaxation.
EXPERIENCE UNRIVALLED LUXURY WITH OUR ROLLS ROYCE PHANTOM 8 CHAUFFEUR SERVICE
Experience our hospitality chauffeur service in our unrivalled specialist model the Rolls Royce Phantom 8.
Experience The Difference
We've been obsessed with quality since our inception. Please let us know your requirements and a reservation specialist will be in touch shortly.