Log in to your account to make or modify a reservation, access your profile, see your previous trips and obtain receipts
Quick Book a reservation as a guest without creating an account
Online Personal Account Application, automatically enrol in our rewards program
OUTSTANDING SERVICE. EVERY TIME
Contact us today to learn more about our values and how we can provide you with the best transportation experience possible.
Welcome to Smart City Prestige, where we believe that outstanding chauffeured hospitality services can be provided while prioritizing the environment, people, culture, and sustainability. Our ethos is based on the belief that a responsible and ethical approach is not only the right thing to do, but also the smart thing to do
We believe in taking care of the environment and minimizing our carbon footprint. To achieve this, we use eco-friendly vehicles and adopt practices that reduce our impact on the environment. We also work with partners and suppliers who share our values and commitment to sustainability.
Our people are at the heart of our company, and we prioritize their welfare and growth. We provide a working environment that is supportive, inclusive, and empowering. We believe that happy and fulfilled employees provide the best service to our clients, and that's why we invest in their well-being and development.
Our culture is one of excellence, professionalism, and dedication to service. We believe in providing the best possible experience for our clients, and that means going above and beyond their expectations. We are committed to delivering a chauffeured hospitality service that is personalized, seamless, and stress-free.
We are also committed to sustainability and social responsibility. We work with local communities and support initiatives that promote environmental conservation, social justice, and equal opportunities.
In summary, our ethos is based on a responsible and ethical approach that prioritizes the environment, people, culture, and sustainability. We believe in providing outstanding chauffeured hospitality services while making a positive impact on society and the world.
Download our Progressive Web Application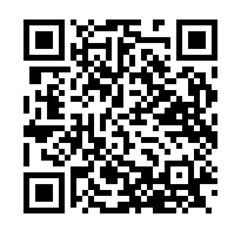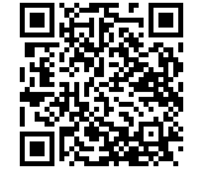 Luxury Hospitality Chauffeur Services Redefined
Clients:
We are dedicated to our clients. Providing a personalized service catered to the customer's needs to exceed expectations is what really drives us forward.
Chauffeurs:
We nurture world-class chauffeurs. We require chauffeurs of an elite standard to service our customers. We help our chauffeurs exceed in a professional capacity with regular quality of service
Technology:
We constantly look to improve and develop our technology to ensure maximum quality, service, and efficiency.
Customer Service:
We nurture ours, in-house office staff. We require the utmost professionalism along with good levels of customer service. We believe knowledge is key, however, personality and attitude is of greater importance. We want all our members of staff to exceed professionally and personally.
Quality of service:
We are addicted to quality, we are ISO 9001, 14001, and 45001 accredited.
Experience The Difference
We've been obsessed with quality since our inception. Please let us know your requirements and a reservation specialist will be in touch shortly.