How We Train Our Chauffeurs: The Smart City Prestige Standard
The Gold Standard of Luxury Chauffeuring: Behind the Scenes at Smart City Prestige Dive into the meticulous training regimen and unparalleled standards that define our chauffeurs at Smart City Prestige. From mastering London's intricate roads to embodying the epitome of luxury service etiquette, this blog provides an exclusive look into what sets our chauffeur service apart in the competitive world of luxury ground transportation. Discover the commitment, precision, and passion behind every journey with London's premier chauffeur company.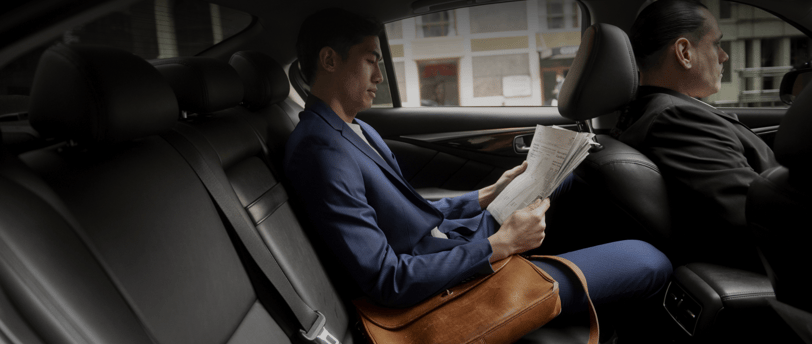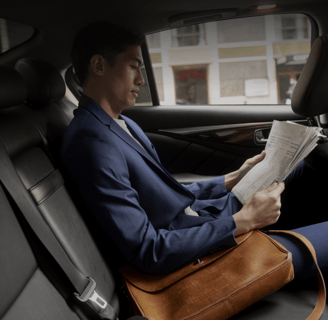 In the luxury ground transportation industry, the chauffeur is more than just a driver; they're the face of our chauffeur company, the first touchpoint for our clients, and the harbingers of the luxurious experience that Smart City Prestige promises. Understandably, our chauffeur service training is rigorous, intricate, and designed to set unparalleled standards. Here's a closer look:
1. Rigorous Selection Process
Our journey begins with selecting the right candidates for our chauffeur service. We search for individuals who embody professionalism, discretion, and a passion for service. This ensures that we start with a foundation of innate qualities that align with our brand ethos.
2. In-depth Orientation
Once selected, our chauffeurs undergo an in-depth orientation about Smart City Prestige's history, values, and commitment to excellence in the chauffeur company domain. They familiarize themselves with our esteemed clientele's expectations, our fleet, and the legacy we wish to uphold.
3. Mastering the Roads
While a general knowledge of London's roads is a prerequisite, we go steps further. Our chauffeurs are trained to know the city like the back of their hand — from its historic alleys to its bustling main roads. Moreover, they are equipped with the skills to anticipate traffic changes and find efficient alternative routes, ensuring our chauffeur service clients always arrive on time.
4. Safety Training
Safety isn't just a word; it's a mantra. Our chauffeurs undergo rigorous safety training sessions, where they learn defensive driving techniques, emergency response protocols, and the importance of regular vehicle checks for our chauffeur company.
5. Luxury Service Etiquette
Understanding the nuances of luxury service is crucial. Our chauffeurs are trained in the art of discretion, the subtleties of conversation, and the importance of anticipating client needs — be it adjusting the cabin temperature or selecting the right music for our chauffeur service clients.
6. Cultural Sensitivity and Communication Workshops
In a cosmopolitan city like London, chauffeurs often interact with clients from diverse backgrounds. Workshops on cultural sensitivity equip them to offer a respectful and personalized experience for our chauffeur company. Additionally, communication training ensures that they strike the right balance between being cordial and maintaining professional boundaries.
7. Regular Fleet Familiarization
As we continually update our fleet with the latest luxury vehicles, regular sessions are conducted to familiarize chauffeurs with every vehicle's features, ensuring they can offer clients the full luxury experience of our chauffeur service, down to the smallest detail.
8. Feedback and Continuous Improvement
At Smart City Prestige, learning never stops. Regular feedback sessions allow chauffeurs to learn from their experiences and continually refine their service for our chauffeur company. We also encourage them to share insights and suggestions, fostering a culture of continuous improvement.
9. Client Confidentiality Training
Given the stature of our clients, understanding and maintaining confidentiality is paramount. Chauffeurs are trained on the non-disclosure of client identities, trip details, and any conversations that might occur within the vehicle, reinforcing the trust in our chauffeur service.
10. Personal Grooming and Presentation Workshops
Last, but by no means least, our chauffeurs attend workshops on personal grooming, ensuring they always present themselves in a manner befitting the Smart City Prestige brand and upholding the reputation of our premier chauffeur company.
In conclusion, when you step into a Smart City Prestige vehicle, you're not just being driven; you're being cared for by a professional who has undergone exhaustive training to meet the gold standard of luxury chauffeuring. It's this commitment to excellence that sets us apart and cements our reputation as London's premier chauffeur service.